Gyumri (Urban life museum, Black Fortress, walking through the old streets), Harichavank
Gyumri, Gyumri Urban Life (Dzitoghtsyan) Museum, Harichavank Monastery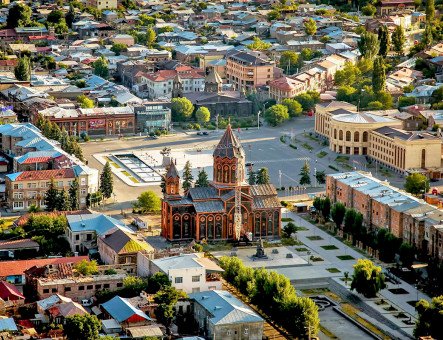 Gyumri is located in the north-western part of Armenia, in the middle of Shirak valley, 126 km far from Yerevan. From the ethnical point of view, it is the most colorful city in Armenia. The local traditions are deeply rooted here, national spirit is reflected in everything. Walking along the streets of old Gyumri one still seems to hear the voice of the smiths' hammers, it seems that a cart will appear from the street corner and the carter will call to show around the city. The old houses, a part of which, fortunately, resisted the devastating earthquake in 1988, speak of the high architectural achievements of the city. These buildings are notable with their architectural solutions, combination of colorful stone and masterfully elaborated bas-reliefs. Gyumri has always been in the center of cultural events.
It is the museum of urban life and national culture of Gyumri, where the everyday life, culture and history of Gyumri are presented. This remarkable mansion was built by wealthy merchant Petros Dzitoghtsyan in 1872 from the famous red tuff of Shirak. The museum was founded in 1984 in this very building. It is included in the list of intangible monuments of history and culture of Gyumri.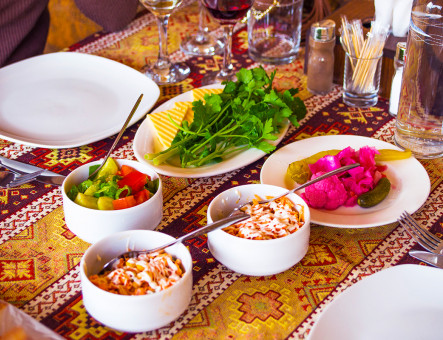 Optional lunch in the local traditional restaurant on own expense. One may choose between 3 different options:
Option 1 (vegeterian) – 3500
AMD
per person
Option 2 – 3900
AMD
per person
Option 3 – 4500
AMD
per person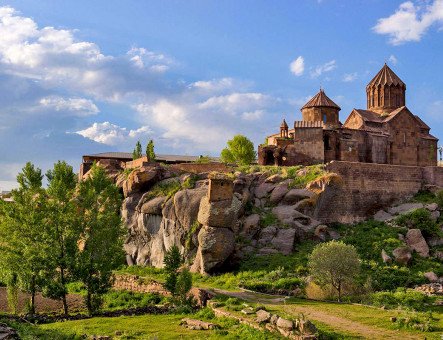 The monastery complex of Harichavank is situated on the western slope of Mount Aragats, on a rocky cape. According to the architects' studies, the complex was founded in the 7th century. In the 13th century the main church was built. In the 19th century the complex became the summer residence of Catholicoses. Not far from the main buildings there is a small chapel which is of great interest. It is built on a piece of rock, which, as a result of an earthquake, split from the cape and the chapel is now towering over the canyon.
Inclusions
Professional guide: ENG + RUS consecutively
Air-conditioned vehicles
Bottled water & pastries
Admission tickets
WiFi in the vehicles
Vehicle & passengers insurance
Exclusions
Lunch cost (3 500 AMD – 4 500 AMD)
Hotel drop-off after return to Yerevan
What to expect
Explore "the city of crafts and arts"
Immerse yourself in the depths of local traditions
Take a walk in the old streets of Gyumri, where the famous Armenian films were shot
*Take with you cash Drams: it is not always possible to pay for lunch in the restaurant by Credit Card
Cancellation & modification