Gyumri, Black Fortress, Urban Life Museum, Vardzia (cave town), Borjomi (overnight), Tbilisi, Yerevan
Gyumri, Black Fortress, Gyumri Urban Life (Dzitoghtsyan) Museum, Vardzia (carved monastery and cave town)
Borjomi, Tbilisi, Yerevan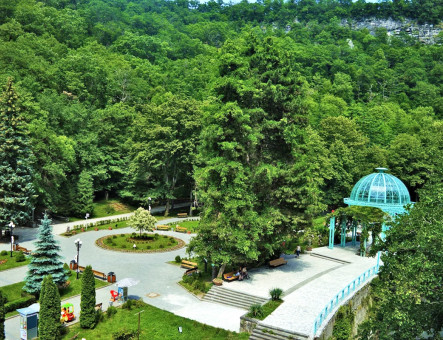 Borjomi is a resort town in South-Central Georgia famous for its mineral water production. During archaeological excavations it was revealed that there, across the area, had existed stone baths, thus proving that people have used to utilize those mineral waters for centuries. Borjomi mineral springs, having restorative and healing powers, are one of the most frequently visited places of Georgia. The best way to experience the striking nature of the town is visiting mineral water park of Borjomi, which dates back to the 1850-s. Taking the cable car, that leaves from the park and heads up to the hill, will serve as a great opportunity to admire the charming views of this resort town.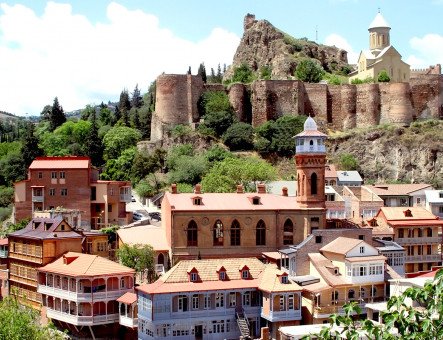 The capital of Georgia – Tbilisi, is located at the distance of 290 km north from Yerevan. The abundant vein of the layout of this city is Kura river, which, together with its flow, perfectly merges with the rhythm of the city. Tbilisi is always filled with vivid colors and happy mood. The city is rich with numerous historical-cultural monuments.
The tour starts with narrow streets, preserved from the early medieval region of Narikala, and ends with spacious Rustaveli Avenue. The modern shape of Tbilisi is a bright mixture of majestic cathedrals and ancient ruined castles, old neighborhoods and picturesque courtyards with openwork balconies, soviet buildings and ultramodern business centers, the contrast of which can be better seen from bird's-eye view by taking a cable car.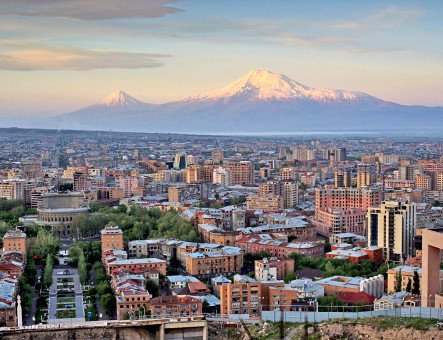 Yerevan is the capital city of Armenia, a city, which is 29 years older than Rome! It dates back to 782 BC, when the fortress of Erebuni was built by king Argishti The First. Yerevan is often referred to as "The Pink City" for many buildings are made of pink tuff stone. The capital city is a major tourist destination thanks to its numerous landmarks, extensive nightlife, great museums and lovely parks.
Inclusions
Professional drivers
Air-conditioned vehicles
Bottled water
Free pick-up & drop-off within Yerevan
Vehicle & passengers insurance
Extra stops on the route upon request
Driver/Guide accommodation & meals
Exclusions
Hotel accommodation
Significant deviations from the route
Alcoholic beverages if lunch option selected
Audio guides
WiFi in the vehicles
What to expect
Visit the capitals of two Transcaucasian countries within one trip
Explore "the city of crafts and arts"
Immerse yourself in the depths of Armenian local traditions
Feel the incomparable Georgian flavor
Observe the architectural details of the 12th century
Discover the healing power of mineral springs
See the most popular sites of the capital of Georgia
Stroll along the cozy streets of the old town
*Uphill walking and great deal of uneven stairs to take in Vardzia
*Residents of some countries (please, check the details at the office) may need to apply for the visa in advance to enter Georgia or/and to obtain one more entry visa to come back to Armenia
*Entry visa to Georgia or/and entry visa to come back to Armenia is NOT included
*Kindly have your Valid Passport with you for crossing the border & hotel check-in
Cancellation & modification