Haghpat Monastery, Sanahin Monastery, Akhtala Fortress
Haghpat Monastery, Sanahin Monastery, Akhtala Fortress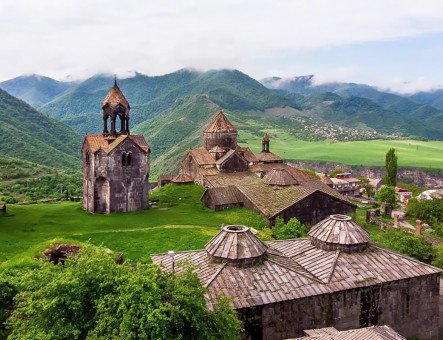 Situated not far from Sanahin, Haghpat monastery has its significant place in the historical and cultural life of Armenia. It was built during the reign of king Ashot Bagratuni. Numerous valuable manuscripts and miniature paintings have been produced in the scriptorium of Haghpat for many centuries. In the 18th century the famous Armenian bard Sayat-Nova u sed to live and create in this monastery. The belfry with its unique architectural composition is of stunning interest. The site is included in UNESCO World Cultural Heritage List.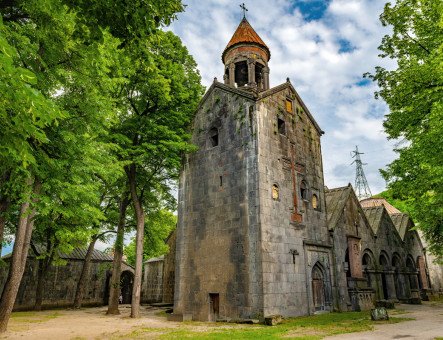 The monastery of Sanahin is on the right bank of Debed river. This architectural complex consists of several churches, seminary, book depository. The building of the seminary, which connects St. Astvatsatsin (Holy Mother of God) and Allsaviour churches, was from the outset built to make the edifices more earthquake-resistant. The site is included in UNESCO World Cultural Heritage List.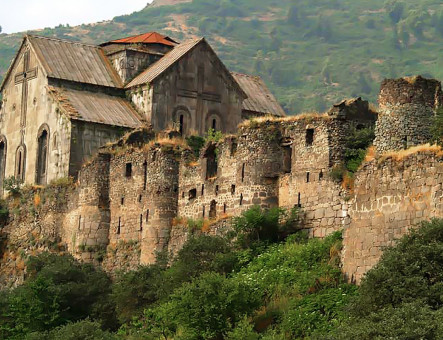 The Akhtala fortress is situated in Lori district. It is constructed on a plateau resembling a peninsula, surrounded with deep gorges from three sides. In the 10th century the masons could exactly derive benefit from the nature in order to make the fortress more fortified. The fortress is strengthened with huge ramparts and there are two pyramid-shaped watchtowers, rising above from both sides of the main entrance. The monastery of Akhtala, comprised of three churches, is in the territory of the fortress.
Inclusions
Professional drivers
Air-conditioned vehicles
Bottled water
Free pick-up & drop-off within Yerevan
Vehicle & passengers insurance
Extra stops on the route upon request
Exclusions
Significant deviations from the route
Alcoholic beverages if lunch option selected
Audio guides
WiFi in the vehicles
What to expect
See the beauties of Armenia on a long and exciting journey
Visit monastic complexes included in the UNESCO World Cultural Heritage List
Experience the art of 10th century architecture
Feel in harmony with the surrounding nature
Cancellation & modification