Dilijan, Haghartsin Monastery, Goshavank Monastery
Dilijan, Haghartsin Monastery, Goshavank Monastery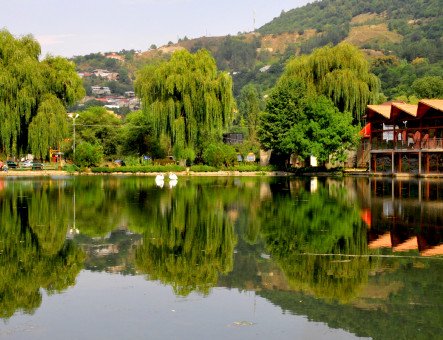 Dilijan entices people with its unforgettable beauty and mild climate. The city stretches on the banks of Aghstev river, surrounded with mountains and forests. Dilijan has the fame of a health resort. The warm sun, fresh air and natural spas have great healing influence on people. Dilijan is also rich in interesting architectural monuments.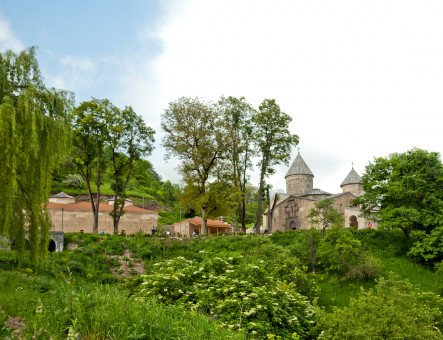 Haghartsin monastery, situated in the woodlands of Tavush region, represents an indescribable example of blend of nature with architecture. It was founded in the 10-11th centuries, though new buildings were added in the 12-13th centuries. Now it consists of St. Grigor, St. Astvatsatsin (Holy Mother of God), St. Stepanos churches and some other buildings.The refectory, due to its skillful architectural composition, is of great interest. Near Haghartsin there used to grow a huge oak tree, almost at the age of the monastery, completing the whole scene. Unfortunately, only a small part of the hollow has remained till the present day, however, it is still of much interest among the visitors, and preserves the tradition, according to which, when one makes a wish and at the same time manages to pass through the tree (hollow), it is expected to come true in the nearest future.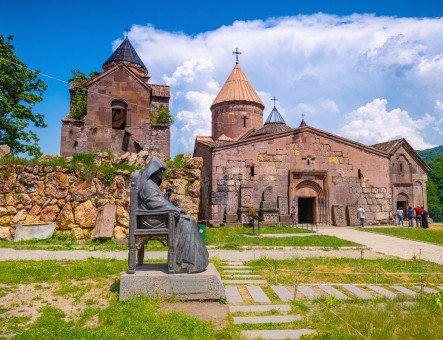 Goshavank was founded by the famous medieval scientist, fabulist Mkhitar Gosh. The complex consists of several religious and secular buildings. The unrivalled khachkar, put in front of the one-naved basilica, was created by the skillful master Poghos in 1291. Goshavank used to be one of the most famous religious and cultural centers in medieval Armenia.
Inclusions
Professional drivers
Air-conditioned vehicles
Bottled water
Free pick-up & drop-off within Yerevan
Vehicle & passengers insurance
Extra stops on the route upon request
Exclusions
Significant deviations from the route
Alcoholic beverages if lunch option selected
Audio guides
WiFi in the vehicles
What to expect
Admire the forests of the "Armenian Switzerland"
Explore the most popular monasteries in Armenia
*600 m to walk down the hill to Haghartsin
Cancellation & modification