Yerevan main sights, Photo Atelier Marashlyan
Yerevan main sights, Photo Atelier Marashlyan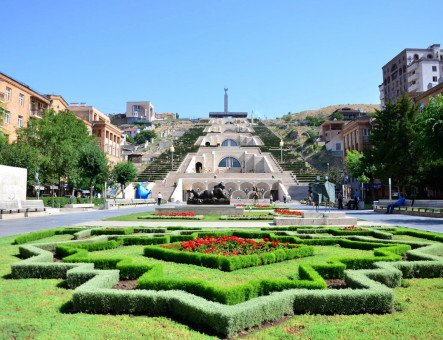 Yerevan is the capital city of Armenia, a city, which is 29 years older than Rome! It dates back to 782 BC, when the fortress of Erebuni was built by king Argishti The First. Yerevan is often referred to as "The Pink City" for many buildings are made of pink tuff stone. The capital city is a major tourist destination thanks to its numerous landmarks, extensive nightlife, great museums and lovely parks. A walking tour is the best way to really get immersed in Yerevan's culture, history and cuisine. One of the truly magnificent sights is Republic Square with musical fountains: from early May till mid-autumn there is a fantastic singing-dancing fountains show, accompanied by some great music of various genres. Another sight not to be missed is Cascade Complex, offering absolutely breathtaking views from the top to the city. You can fully enjoy it at night, when Yerevan lights up.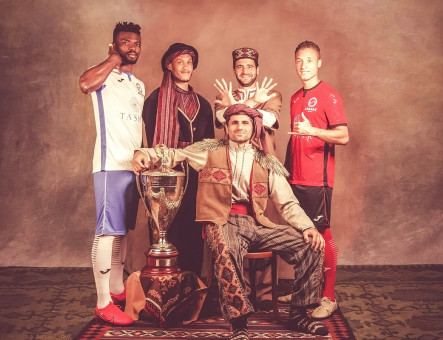 Founded in 2013 by Emma Marashlyan, photo atelier "Marashlyan" is the first professional photo studio in Armenia, specialized in photo sessions in traditional Armenian costumes (taraz) of different regions of Armenia, as well as vintage clothings.

"Marashlyan" studio offers individual, family and group photo shootings. Before trying on the chosen costumes and jewelry, photographer tells about their history, origin, as well as symbolism, so that one can go back through centuries and get immersed in the most special atmposphere. All of these is later thoroughly unveiled through people's looks in the taken photos.

Photo atelier "Marashlyan" is one of the most popular places to visit both for locals and tourists – it is an ideal opportunity to "wear the ancient Armenia" for small period of time.

The cost is for 1 photo per person and extra charge is required for more photos.

The reservations should be made in advance.
Inclusions
Professional drivers
Air-conditioned vehicles
Bottled water
Free pick-up & drop-off within Yerevan
Vehicle & passengers insurance
Extra stops on the route upon request
Exclusions
Significant deviations from the route
Alcoholic beverages if lunch option selected
Audio guides
WiFi in the vehicles
What to expect
Visit the city, which is 29 years older than Rome
Explore the key landmarks of Yerevan
Feel Yerevan "on hand" from a special viewpoint
Experience one of a kind photo session wearing taraz
Cancellation & modification