Lake Sevan, Sevanavank Monastery, Fishing and leisure at the lakeside
Lake Sevan, Sevanavank Monastery, Fishing in Lake Sevan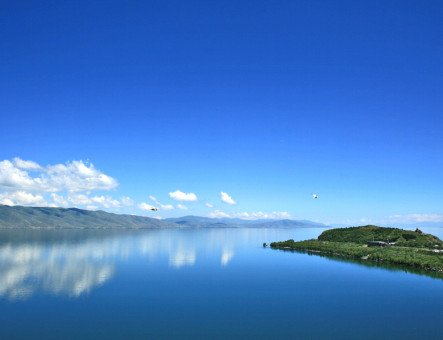 The fascination and the "pearl" of mountainous Armenia is Lake Sevan, which is one of the world's greatest high altitude fresh-water lakes. It is about 1900 m above sea level. The lake is of volcanic origin and is surrounded with mountains of 3000 m and higher. The beautiful landscape and the crystal water serve nice preconditions for excellent rest.The lake is also famous for its peninsula and medieval church complex, built in 874.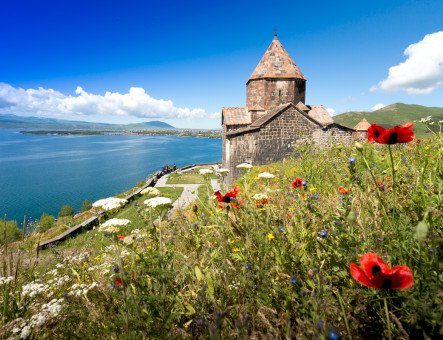 A marvelous scene opens in the north-western part of Lake Sevan, where the peninsula towers over the transparent surface of the lake. Sevanavank monastery was built on the peninsula in 874 by the order of king Ashot Bagratuni's daughter – princess Mariam. The silhouette of the churches against the background of the turquoise lake and blue sky casts unexplainable impression on the visitors.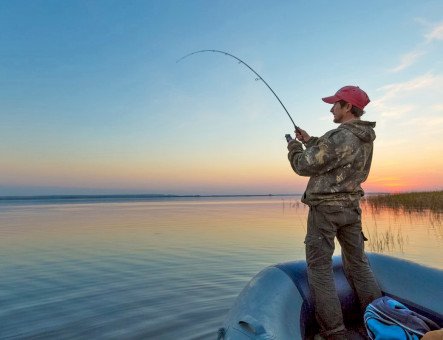 Lake Sevan is home to a variety of freshwater fish species, such as siga, trout, carp, etc. The place you will visit is beautiful and very comfortable for spending time with friends and family. You will be provided with all the necessary equipment for fishing, including rods, reels and terminal tackle. The instructor will be happy to show different techniques you can use.
For up to 25 people the rate is
40 000 AMD
, while for up to 49 visitors the fee will make
45 000 AMD
.
15 rods in total can be provided to a group.
Note: the possibility of arranging fishing depends on weather conditions.
Inclusions
Professional drivers
Air-conditioned vehicles
Bottled water
Free pick-up & drop-off within Yerevan
Vehicle & passengers insurance
Extra stops on the route upon request
1 hour of fishing including tackle
Exclusions
Significant deviations from the route
Alcoholic beverages if lunch option selected
Audio guides
WiFi in the vehicles
What to expect
Visit one of the largest freshwater high-altitude lakes in Eurasia
Explore one of the most popular monasteries in Armenia
Observe the spectacular landscapes of the "Blue pearl" of Armenia
*200 steps to climb to Sevanavank
Cancellation & modification