Dilijan, Lake Parz (Crystal), Deer park, Ijevan (Makaravank Monastery)
Dilijan, Lake Parz (Crystal), Deer park, Ijevan (Makaravank Monastery)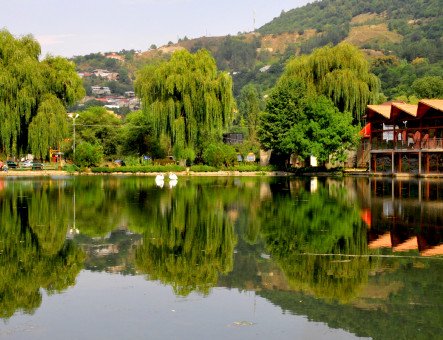 Dilijan entices people with its unforgettable beauty and mild climate. The city stretches on the banks of Aghstev river, surrounded with mountains and forests. Dilijan has the fame of a health resort. The warm sun, fresh air and natural spas have great healing influence on people. Dilijan is also rich in interesting architectural monuments.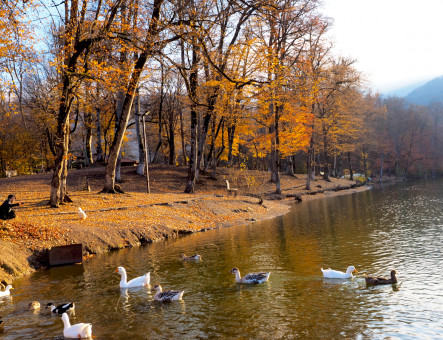 Lake Parz (Crystal) is located in Dilijan National Park, Tavush province, at an altitude of 1334 m above sea level. The lake was formed due to natural climatic changes, it stands for quite a popular destination among both tourists and locals. One can enjoy here the rare diversity of plants and spend a nice day together with friends, having a boat trip around the lake.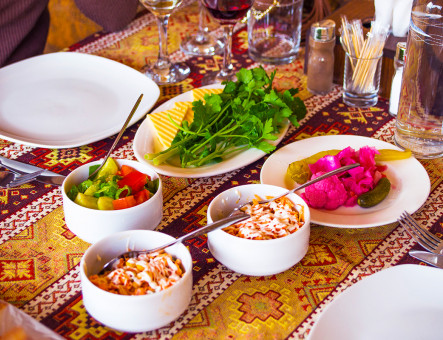 Optional lunch in the local traditional restaurant on own expense. One may choose between 3 different options:
Option 1 (vegeterian) – 3500
AMD
per person
Option 2 – 3900
AMD
per person
Option 3 – 4500
AMD
per person
Makaravank is situated in Tavush region (close to Ijevan) high on the top of a mountain. The complex consists of three churches. Here, along with complicated architectural solutions, the subtle bas-relieves and ornaments are of great artistic interest.
Inclusions
Professional guide: ENG + RUS consecutively
Air-conditioned vehicles
Bottled water & pastries
Admission tickets
WiFi in the vehicles
Vehicle & passengers insurance
Exclusions
Lunch cost (3 500 AMD – 4 500 AMD)
Hotel drop-off after return to Yerevan
What to expect
Admire the forests of the "Armenian Switzerland"
Visit one of the most popular lakes of Armenia
Discover the architecture of Middle Ages
*Take with you cash Drams: it is not always possible to pay for lunch in the restaurant by Credit Card
Cancellation & modification