Lake Sevan, Hayravank Monastery, Noratus Crosstones, Orbelian's (Selim) Caravanserai, Arpi wine factory, Jermuk (mineral water gallery and waterfall)
Lake Sevan, Hayravank Monastery, Noratus Crosstones, Orbelian's (Selim) Caravanserai, Arpi wine factory, Jermuk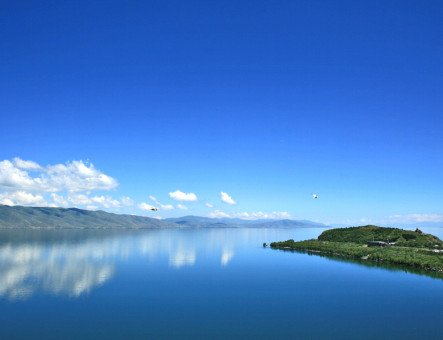 The fascination and the "pearl" of mountainous Armenia is Lake Sevan, which is one of the world's greatest high altitude fresh-water lakes. It is about 1900 m above sea level. The lake is of volcanic origin and is surrounded with mountains of 3000 m and higher. The beautiful landscape and the crystal water serve nice preconditions for excellent rest.The lake is also famous for its peninsula and medieval church complex, built in 874.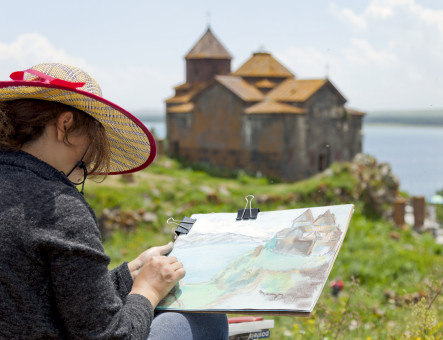 The church of Hayravank is built on a high rock on the shore of Lake Sevan. There is no written testimony concerning the date of its foundation, however, according to the constructional solutions, it has gained its place among the 9th century architectural pillars. This cozy church is built of roughly hewn stone and looks rather modest.
The art of khachkar (cross-stone) is the most original manifestation of Armenian medieval culture. Noratus, truly considered to be a forest of khachkars and an open-air museum, displays hundreds of khachkars, the most stunning of which are the so-called "embroidered" ones, typical to the 13th-14th centuries. This is a unique place, where one can reveal the development of khachkarial art in its historical process. Armenian cross-stones art is included in UNESCO Representative List of the Intangible Cultural Heritage of Humanity.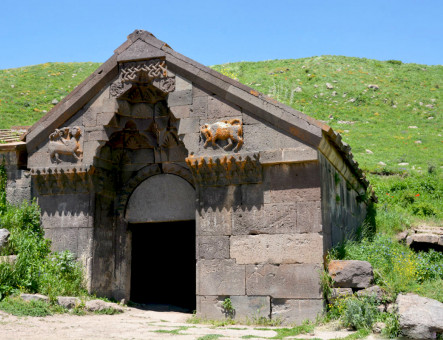 The Selim pass, connecting Vayots Dzor and Gegharkunik regions, has been an important trade route from times immemorial. The long caravans with loaded camels were passing this way. Perceiving the necessity of having a place to stop after long and tiring journeys, the Armenian duke Chesar Orbelian in 1332 ordered building a caravansary on this long serpentine road of Selim pass. This is a three-nave building, lightened only through the windows on the ceiling as, out of security concern, they foresaw no windows on the walls and even nowadays the mysterious darkness seems to keep some rumors from those far away days...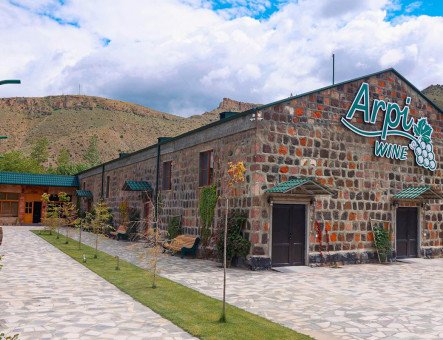 "Arpi" wine factory was founded in 1998, and since 2022 it has been operating as a tourist attraction. It is located in the village of Arpi in the Vayots dzor region. The plant presents various types of wine and, of course, there is a tasting room and a distillery. Master-class of lavash baking is also organized here.

Admission price includes tour of the factory and distillery, tasting of 3 types of the wine, fruit vodka tasting, meat and cheese platter.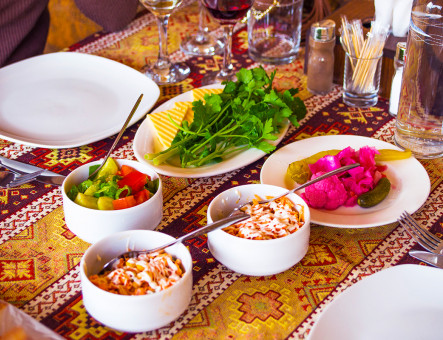 Optional lunch in the local traditional restaurant on own expense. One may choose between 3 different options:
Option 1 (vegeterian) – 3500
AMD
per person
Option 2 – 3900
AMD
per person
Option 3 – 4500
AMD
per person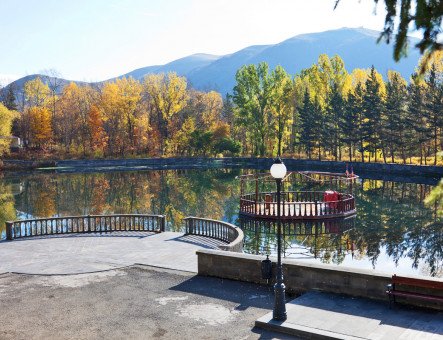 The famous health resort Jermuk is in the north-eastern part of Vayots Dzor. The mineral waters of Jermuk have been famous for their medicinal properties since early medieval. A special drinking gallery, along which pump rooms with mineral water are lined up, has been constructed for visitors. The water temperature varies from 30 to 50 degrees C.
Inclusions
Professional guide: ENG + RUS consecutively
Air-conditioned vehicles
Bottled water & pastries
Admission tickets
WiFi in the vehicles
Vehicle & passengers insurance
Exclusions
Lunch cost (3 500 AMD – 4 500 AMD)
Hotel drop-off after return to Yerevan
What to expect
Marvel at one of the largest freshwater high-altitude lakes in Eurasia
Reveal the secrets of cross-stone art
Discover the unique taste of Armenian wine
Enjoy the fresh and clean vibes of the waterfall
*Take with you cash Drams: it is not always possible to pay for lunch in the restaurant by Credit Card
Cancellation & modification